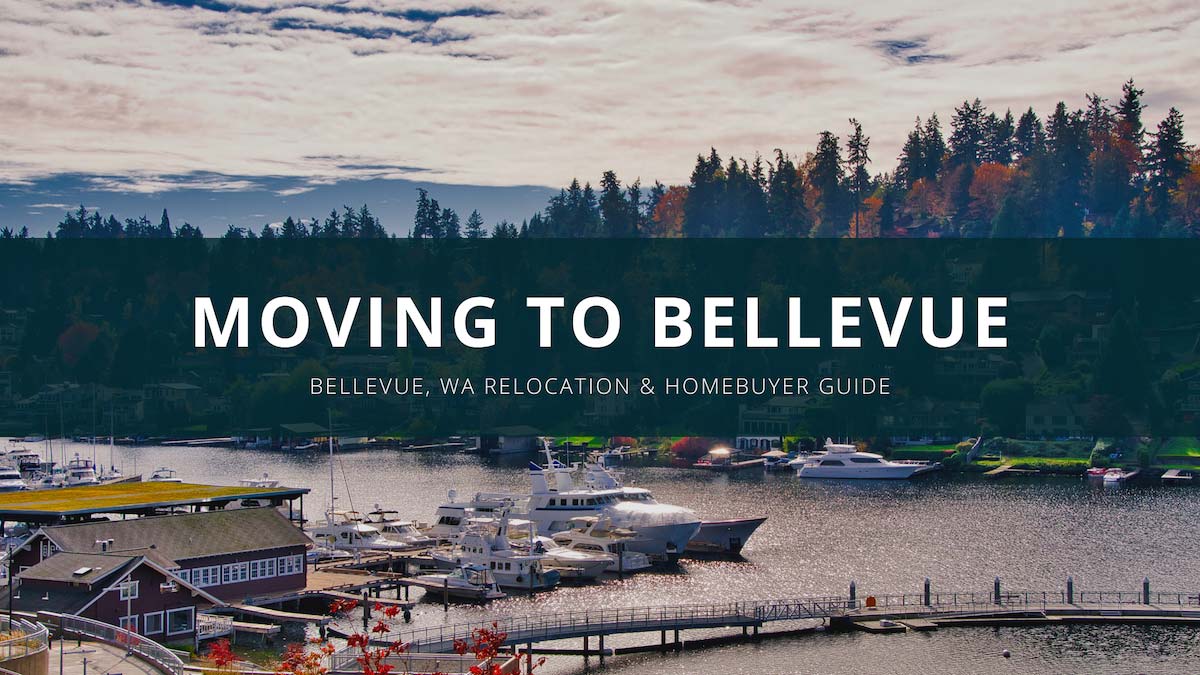 Moving to Bellevue: Bellevue, WA Relocation & Homebuyer Guide
Just outside of Seattle, Bellevue, Washington, boasts numerous coffee shops, restaurants, activities, and growing innovation. With a population of nearly 150,000 residents, Bellevue is a small city within a large metropolitan area. Residents enjoy an urban environment while living in a well-maintained suburb just 15 minutes away from Seattle. The city has continuously grown throughout the years, which makes it a wonderful choice for your next move. The following information provides what one can expect if they make the decision to move to Bellevue.
Bellevue Cost of Living
The Bellevue cost of living index comes in at 196.5, or 96.5% higher than the rest of the United States. Bellevue is one of the most expensive areas in the state of Washington, but it is highly rated and loved by locals. The cost of housing is the largest factor in Bellevue's cost of living index.
Over 55% of residents own their home in Bellevue, while less than 45% rent. The median home value in Bellevue is $905,400. Homes can range in size, but many offer three bedrooms and two bathrooms. Only some homes feature sizable lots.
Those who rent see an average monthly cost of $2,500. Most renters opt for a studio, one-bedroom, or two-bedroom condo/apartment. The range of these options starts at $1,800 and exceeds $2,500. Homes, condos, and townhomes that contain three or four bedrooms are priced between $3,500 and $4,200 each month.
Because Bellevue is a car-centric city, gas is an important factor. The average price per gallon is between $3.00 and $4.00. Other living factors in Bellevue to consider are listed below:
Fortunately, Bellevue residents do not pay an income tax. However, the sales tax in the area is currently 10%.
The average resident of Bellevue makes a salary of $59,000. Households see an average income of $105,400 each year.
Bellevue Job Market
Bellevue is home to over 120 national and international businesses. Many are well-known Fortune 500 companies while others are quickly growing in their respective markets.
Microsoft is Bellevue's largest employer. The company is known for its computers and software around the world. Over 7,500 Bellevue residents enjoy the perks of working for this global competitor.
T-Mobile is headquartered in Bellevue's neighborhood of Factoria. Known for being one of America's largest mobile carriers, the company employs 5,000 Bellevue residents.
Boeing is known for its production of airplanes. The company has one of the largest manufacturing facilities in Bellevue and is known for being the area's third-largest employer. Over 3,000 Bellevue residents clock into work for Boeing each day.
Popular Industries in the Area
Four industries drive the growth and job market in Bellevue: information technology (IT), business services, retail, and tourism. IT is the largest of the industries in Bellevue and continues to see new companies open their doors each year. This is largely due in part to Microsoft's large footprint in the area.
Almost 60% of Bellevue residents work in IT, business, management, science, or arts occupations. On the other hand, 25% of residents work in other notable industries that drive Bellevue's growth, including retail, health, beauty, and fitness.
Things to Do in Bellevue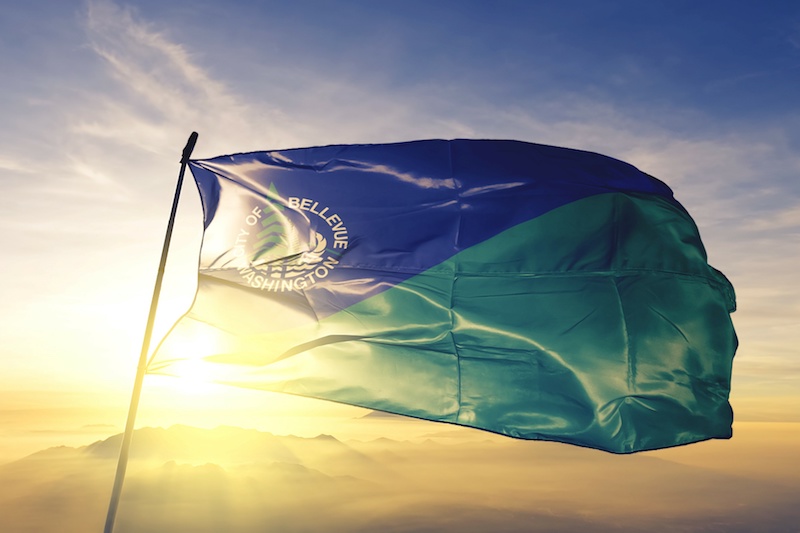 The number of things to do in Bellevue seems to increase every season, as fun for all ages is available throughout the year. Additionally, Bellevue's proximity to Seattle makes finding enjoyable activities even easier.
Outdoor Activities
Bellevue is ranked as one of the top five cities for outdoor activities in the state of Washington. The area is manicured throughout the year to provide a pristine image for the city's activities. You can visit Bellevue Square for outdoor shopping or the Bellevue Botanical Garden to learn more about vegetation and flowers. Hikers can visit Mercer Slough Nature Park for beginner to intermediate trails. Residents can also enjoy golf courses and Newcastle Beach Park for hours of outdoor fun.
Restaurants, Breweries, and Bars
Bellevue Square, Bellevue Place, Lincoln Square, and The Shops at the Bravern are the most popular food scenes in Bellevue. From casual American to fine dining, residents can sink their teeth into top-rated dishes. Many of the restaurants feature ingredients from local farms, which adds a high level of taste to each meal. True to the fame of the state and within arms' reach of the original Starbucks, the coffee shops around Bellevue are heavenly.
Bellevue is home to three local breweries that keep residents coming back for more. Bellevue Brewing Company, Big Block Brewery, and Resonate Brewery & Pizzeria all offer their unique spin on tasty, fun, and experimental craft beers.
Most of the bars in Bellevue offer a very laid-back, casual environment. Some establishments offer tapas (small plates) while others are right next door to some of the area's best restaurants. Those who want to try finer spirits can find a number of options in downtown Bellevue.
Nightlife
While Seattle is just a few miles away, Bellevue residents don't need to leave the area unless they want to. Bellevue offers two downtown nightlife options that are sure to please: Lucky Strike is centered around its 20 upscale bowling lanes and live DJ on select nights, while The Parlor Billiards & Spirits is open Thursday through Saturday and offers 23 pool tables with two full-service bars.
Bellevue Climate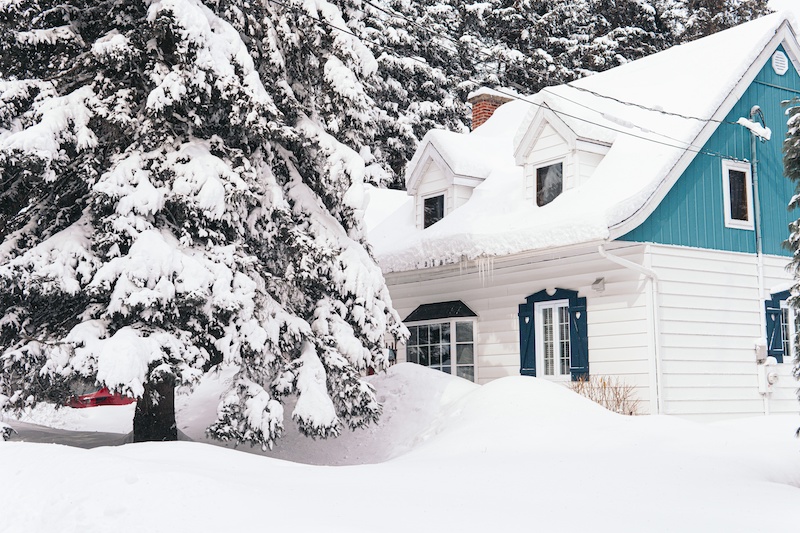 Due to its 7.4 out of 10 comfort index rating, Bellevue is one of Washington's most comfortable cities to live in. Despite being so far north, Bellevue does not receive much snow during the year. Residents can expect an annual five or fewer inches of snow. However, Bellevue does see over 200 days of clouds and 42 inches of rain annually.
Summers are pleasant and feature an average high of 76 °F. With 150 days of sunshine, there is plenty of time for residents to get outside and enjoy activities. Winters in Bellevue average a low temperature of 37 °F. Only 29 days during the year see temperatures drop below freezing.
Spring is Bellevue's rainiest season, bringing in about 32% of the area's average rainfall. On average, autumn months only see a 13% chance of rain. The most pleasant months in Bellevue are July, August, and September because of the amount of sunshine, 60 °F to 70 °F temperatures, and lack of clouds.
Bellevue Traffic
Bellevue is one of the few cities in the United States that was built for effective traffic patterns. For example, if drivers are already delayed by one minute at any intersection, no development can delay traffic any further.
The city was originally designed with six lanes, which has allowed traffic to effectively flow. Similar to Seattle and surrounding areas, Bellevue does see morning and evening rush traffic, with peaks from 7:00 a.m. to 9:00 a.m. and 4:30 p.m. to 6:30 p.m. The average commute is only 30 minutes during these times. However, the same route can be completed in 15 minutes during non-peak traffic. Fortunately, over 350 parking spaces are free in downtown. When those spots fill up, parking garages with nominal fees and discounted monthly parking passes are readily available.
The city is working to expand mass transit options to reduce the number of cars on the road. Additionally, the city is working to build more bike lanes to provide safer routes for cyclists commuting to work.
Those who wish to drive to Seattle on the weekend can get there in just 15 minutes. Adventurers can easily reach Olympic National Park in under three hours for weekend fun. Portland, Oregon, is also a short three hours away. Those who want to utilize their passport can enjoy international travel in Vancouver in just over three hours.
Alternative Routes
Residents of Bellevue must be comfortable with side streets and neighborhoods that can be passed through in order to avoid traffic. It is possible for them to use streets like 112th Ave and 116th Ave to avoid using I-405 during rush hour.
Public Transportation in Bellevue
Bellevue Transit Center is one of the largest public transportation options in and around Bellevue. The fixed routes run Monday through Sunday, including holidays. Fares range from $1.25 to $2.00, depending on the destination. The bus also provides routes to and from the airport to downtown Bellevue. Those who will be utilizing the bus all day can purchase an All Day Pass for $2.50 from the bus driver.
Sound Transit is another public transportation option offering regional routes. Fees begin at just $1.50 and go up to $3.00, depending on how many counties are included to reach the final destination. Frequent-rider passes or all-day specials are unavailable at this time.
Schools in Bellevue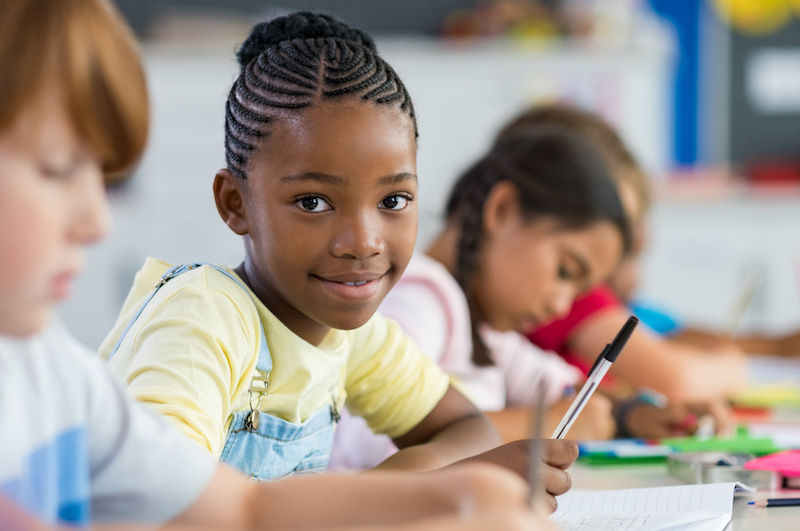 Bellevue has a number of different schooling options available. Two school districts provide preschool through 12th grade education in the area. Parents who prefer schools in one district over the other may request for their student to be zoned there.
With an average class size of just 19 students, Bellevue School District has 30 schools that serve 22,000+ students each year. Bellevue School District offers both early and extended learning programs, dual language programs, and several advanced learning services for accelerated students.
The Issaquah School District teaches 21,000 students annually across 26 schools. Also with an average class size of 19 students, it is rated as the top district for student athletes in the county and in the Seattle area. The district is often in the top five for best teachers and best district to teach at in the area.
Ready to Move to Bellevue?
Bellevue, Washington, hosts incredible activities, opportunities, and weather. Residents enjoy innovation, top restaurants, and numerous events within a 30-minute to three-hour drive. Bellevue continues to grow and shows no signs of slowing down. Whether staying for a few years or growing roots in one of the city's best neighborhoods, moving to Bellevue can be a wonderful decision.

If a home in Bellevue is your top choice, contact South Bellevue Partners of Windermere Real Estate/East, Inc. with Seattle Real Estate Central at (206) 280-1911 to get in touch with Bellevue real estate agents who can help you find your Bellevue dream home today.