5 things to do in Bellevue this Summer, during and post-Covid quarantine
Posted by Jason Cook on Friday, June 19, 2020 at 5:12 PM
By Jason Cook / June 19, 2020
Comment
COVID-19, the recent pandemic that has caused a significant negative impact globally. The effects are felt not only economically but also socially. During this crisis, there is movement restriction, phasing out of businesses, and depression is on the rise. All is not lost!
Bellevue Washington, a marvelous city, full of hidden gems that individuals should visit before we are back to the everyday grind. In our city, normalcy is about to return. Fun activities are full in this city, ranging from arts to nature walks. Here are five things you can do during and after COVID-19 period:
1. Museums in Bellevue:
Bellevue Arts Museum is one of the most famous art harboring dynasty. Artists from all corners of the world assemble there to showcase their skills. With its affordable costs, it provides a variety of art collections that attracts people around the world.
KidsQuest Children's Museum harbors all kids' activities that will enhance their growth and development. It encourages skills associated with creativity to be utilized. Every parent should ensure that children are molded with the right motivation, which can be acquired in this museum.
2. Shopping:
Shopping is an essential activity for every household. Bellevue Collection, being an A+ phase shopping zone, provides all that you want. Having a wide variety of products and services, it emerges to be an ideal hub for spending your time. Bellevue Square is one of the malls that host many retailers. Lincoln Square promotes cultural activities with different types of foods. When individuals want to relax in a comfortable area and spend their days there, Bellevue Place has it all.
3. Outdoor Fun Activities:
Are you finding a unique method of enjoying? Bellevue Zip Tour is your solution. Whether your family or your friends will accompany you, this place has a natural look where you will enjoy the outdoor view while zip-lining. It provides a serene environment that is essential for mind relaxation. During winter times, Bellevue Zip Tour does not operate. Bellevue Botanical gardens offers year round outdoor activities on their beautiful grounds! Did you know they even offer webinars? Catch "Botanically Inspired Zentangle art" webinar on July 8th! Follow this link: Bellevue Botanical Gardens webinar
4. Parks and Nature walk:
While Nature parks act as tourist destinations for many individuals, Bellevue hosts several parks. One of the parks located in Bellevue is Downtown Park. The activities performed in it are numerous, which include volleyball, jogging, climbing, among others. It has an iconic view that attracts many to attend. Since there are community activities hosted there, it remains active throughout the seasons.
Let us not forget about the newly designed Meydenbauer Bay Park. It's waterfront and it is magnificent! There is nearby public boat parking if you travel by water!
5. Day Trips near Bellevue:
Mount Rainier becomes one of the best locations to visit during the day. Being accessible to everyone and having its national park, it encourages explorers to unveil more wonders.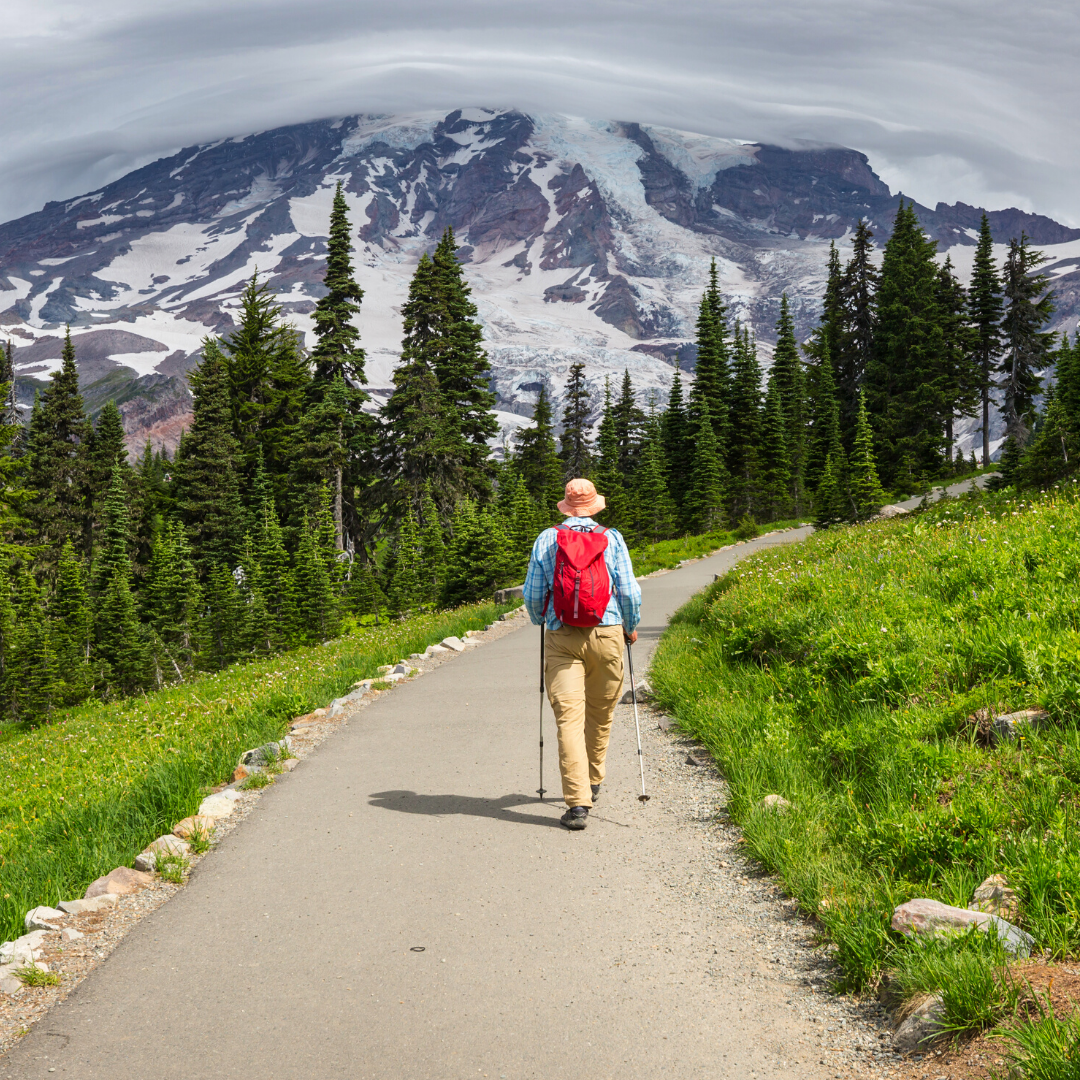 Conclusion
Having many sites to visit, Bellevue Washington becomes a center of attraction. Real Estate has proven to be a significant factor that makes this city a center of development. In this era of crisis and even after, the above things will make normalcy prevail.