How to Choose Between a Professional and DIY Home Security System
Posted by Jason Cook on Tuesday, November 17, 2020 at 8:47 AM
By Jason Cook / November 17, 2020
Comment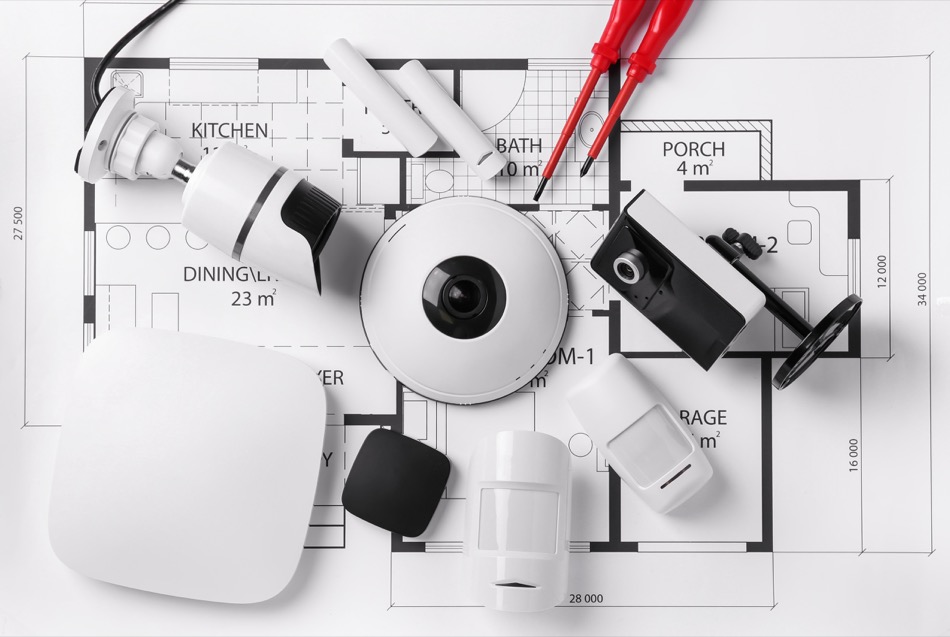 Home security can help people protect their most important investment: their house. A good home security system can prevent a distressing thing from occurring in a home and may also reduce a home's insurance rates. Before someone can buy a good system, they should know their own needs and decide which system fits in their budget.
What's Your Home Security System Budget?
Different home security systems range in cost. Some home security systems (professionally monitored systems) incur an ongoing cost. Homeowners who prefer a professional home monitoring system should determine their normal expenses before committing to a professional option.
Many home monitoring systems stop functioning if the homeowner stops paying for services, so if having a home security system is important to the homeowner, and they're not sure whether they can afford to pay for home monitoring on an ongoing basis, then a DIY home security system may be the better choice. Some ways to save money on a professional home monitoring system include:
Shop around. There are numerous home monitoring systems, and all of them offer different packages at different prices.
Get a contract. Often, home security systems cost less under contract than under a month-to-month payment plan.
Canceling a home security contract early can incur fees, so homeowners can also save money by waiting until their contract is up to stop services.
Do You Want DIY or Professional Home Security?
DIY home security systems require the homeowner to stay on top of their own home security. Homeowners who are comfortable with technology, who are able to install their own cameras, and who are able to sync those cameras with their smart phone, tablet, or computer are the most likely to benefit from a DIY smart security system. DIY systems are usually comprised of several products like a smart lock, smart video doorbell, and motion-activated cameras.
Professional home security systems are for people who have room in their budget for ongoing costs and who want to leave the home monitoring responsibilities to a pro. Installed by a contractor, professional home security systems require little work from the homeowner. Finally, a professional home security system can raise the value of the home, because the system stays with the home for the next homeowner.
Want to Increase Home Security? Don't Wait
Home security may lower insurance rates while protecting a house. Homeowners should contact a professional home security company or start researching to decide if a DIY system is the better option.