Mortgage Document Checklist: What You Need Before Applying for a Home Loan
Posted by Jason Cook on Friday, October 8, 2021 at 11:17 AM
By Jason Cook / October 8, 2021
Comment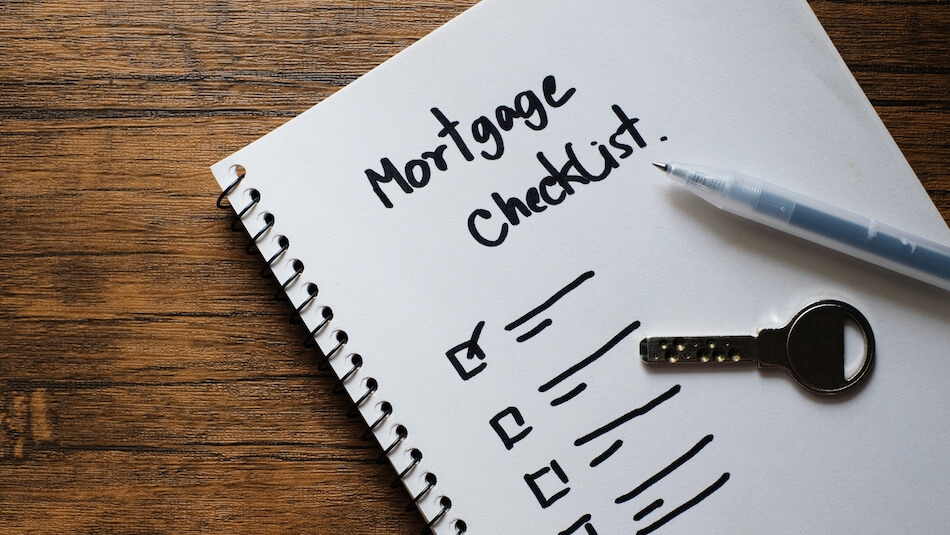 Getting a mortgage often comes with a lot of documentation. Some forms borrowers may be familiar with, while others will be new. Since the buying process involves a significant amount of document review, borrowers should understand the types of forms they are likely to see. Documents may vary based on the type of loan and the verification of income and assets that borrowers are able to provide. By learning more about the various document types and what to do when information is missing or incorrect, homebuyers can become better participants in the mortgage process. Keep reading to learn more about what documents homebuyers need to prepare to apply for a mortgage, loans that require additional documents, how to get a mortgage without standard documentation, and what documents homebuyers should have at the end of it all.
General Mortgage Documents
There are a variety of documents that virtually everyone who applies for a mortgage will need to prepare. Some documents can be difficult or time-consuming to obtain, so buyers may need to start looking for them a month or two in advance of making an application.
Mortgage Application Information
The Uniform Residential Mortgage Application is one of the first documents that home buyers will complete. Although applicants may or may not be required to provide proof of income, debts, and other factors at the time of application, they should plan to gather that information in advance. The application itself requires people to provide a detailed picture of their financial lives and their plans for the property, including:
Income for all applicants
Debts, including some monthly expenses
Existing assets, such as investment accounts or properties
Details about the property
Planned use of the property, specifically whether it will be a primary residence or a rental property
As a general rule, homebuyers should plan to apply for a mortgage preapproval before they start shopping for a home. Mortgage preapproval may include completing a full mortgage application and providing documents to support it. Obtaining preapproval from a lender does not mean that a loan is guaranteed. Rather, it indicates that the lender has given a cursory review of the documents and determined that the applicants could be approved for a loan, assuming that there are no surprises during the underwriting process.
Income Verification
To determine an applicant's buying power, lenders will first look to verify income. Typically, buyers who have regular jobs can easily establish their income by providing at least one month's worth of pay stubs and two years of W-2s. Applications should include at least the past two years of employment to establish that the applicants have a regular, predictable income. People who are self-employed or who own a business can qualify for mortgages. They may need to show two years' worth of 1099's, regular paystubs as part of their business, business tax returns, or profit and loss statements from an active business. They might also need to file a transcript request of their tax returns.
Applicants may choose to include income that they receive from other sources. Generally, these sources only need to be added to the application when buyers are hoping that it will increase their ability to qualify or their buying power. Common alternate sources of income include:
Alimony
Child support
Social Security
Annuities
Royalties
Rental income
Interest and dividends
Retirement
If the source of income is regular and predictable to at least some degree, buyers may want to consider incorporating it into the application. They may need to prove receipt of payment as well as any existing order for those payments, such as a pension voucher.
Assets and Debts
Processing of the application involves a significant investigation into the applicant's assets and debts. Buyers should plan to collect at least the last two or three months of statements for all of their monetary assets, including:
Savings accounts
Checking accounts
Certificates of deposit
Retirement accounts
Investment accounts
Applicants may need to establish the nature of retirement or investment accounts, particularly the rules under which they can make a withdrawal. Usually, lenders will ask for additional support documents to explain significant changes in the accounts in the 60 days before the application. For example, if someone received a large sum of money, lenders would want to confirm that that money did not come from an unmentioned loan. These are considered "assets not seasoned" and may require gift letters or other explanations.
Applicants also need to list all of their existing liabilities, such as:
Credit card debts
Term loans, like an auto loan
Student loans
Child support or alimony
Medical debts
Many of these debts will be listed in an applicant's credit report, but others may not. Buyers may need to provide additional documents, such as a divorce decree or a child support order, to establish their expenses.
Credit Verification
Lenders use buyers' credit reports as a way to establish their ability and commitment to repaying the loan. As such, one of the first requests they will make is to have applicants allow a credit check. After looking at buyers' credit, lenders may ask for a variety of possible support documents, including:
Explanations for derogatory items or recently-opened accounts
Proof that a bankruptcy has been discharged
Foreclosure documents
Evidence of the past 12 months of rent, paid on time
This step usually involves careful analysis. As such, borrowers may want to request copies of their credit reports well in advance of applying. That way, they can look for errors and take the time to correct them.
There are a couple of unusual situations that buyers could need to prepare for as well. For example, applicants who are not current citizens may need to prove that they are qualified residents of the state. People who have a limited or nonexistent credit history might want to collect other documents that prove timely repayment of debts and other financial responsibilities. Rent payments, utilities, and other services may be a way to fill in the gaps.
Loan-Specific Mortgage Documents
Although there are a handful of mortgage documents that applicants may have to fill out for any loan, the complete documentation also depends on the mortgage type. Certain loan programs require additional evaluation in the form of testing, appraisals, or applicant vetting.
USDA Loans
USDA loans are government-backed loans that allow borrowers with a moderate income to secure a mortgage for properties in rural or suburban areas. Since these loans target rural homes, there is a higher likelihood that the home uses well water or a septic system. For this loan, borrowers should expect to complete a test of these systems for water quality, as applicable. They may also need to test for termites, although that is dependent on the individual appraiser and not a general requirement for approval of the loan.
VA Loans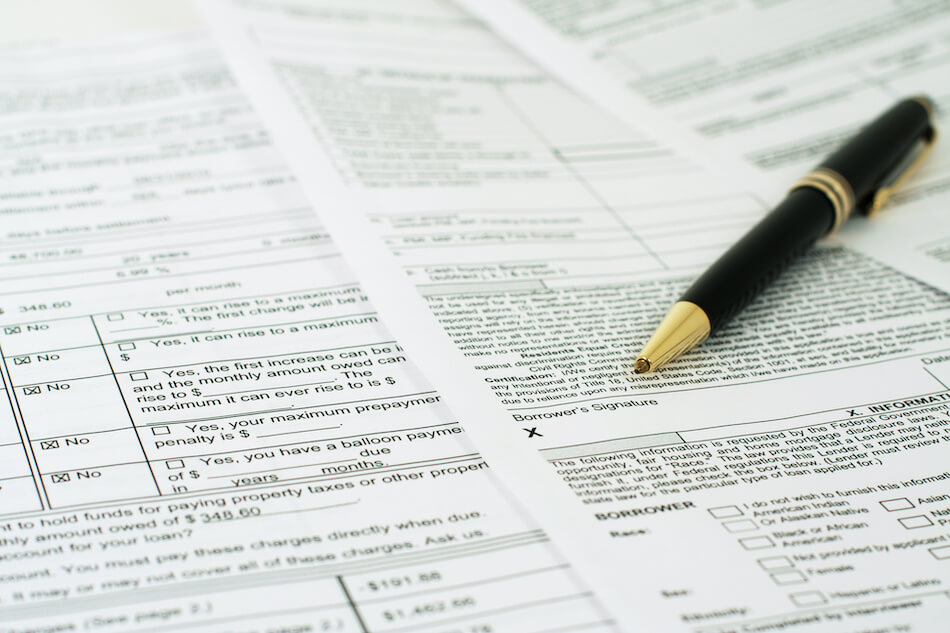 VA loans are available to qualified active members of the military as well as veterans. Applicants must complete a Certificate of Eligibility that assesses the term of their service and determines whether or not they qualify for the loan benefit. The way that potential borrowers can complete the certificate depends on their current status and the branch of service. They may need to submit one of these documents as evidence:
Statement of Service, for active duty service members
DD-214, for retired or discharged service members
Points statement, for members of the national guard or reservists
People who qualify for disability under the VA must also be able to show their VA disability awards letter.
FHA Loans
FHA loans are designed to provide greater buying opportunities for people with a modest income or imperfect credit. Although FHA loans may not require any additional documentation than applicants would need to complete for a conventional loan, these government-backed loans do have unique qualifications:
The home must be a primary residence
The sale price cannot exceed the approved maximum for the area
The property cannot be a flip
The borrower must occupy the house within 60 days
As with other types of loans, borrowers must complete a home appraisal before the loan can be approved.
Jumbo Loans
Jumbo loans offer buyers the ability to secure a mortgage for a higher amount, which can be crucial in areas with a high cost of living. In exchange for this option, borrowers usually have to meet stricter requirements, such as a higher down payment and better credit. Lenders often require a second appraisal to confirm properties value, as well. Although some lenders may be willing to approve loans to borrowers with a higher debt-to-income ratio, buyers should not assume that this will be the case. Many lenders maintain similar DTI limits for jumbo loans as they do for conventional loans.
HELOCs
A home equity line of credit allows homeowners to borrow against their homes' equity without having to refinance their mortgages. Besides a general loan application, this loan usually includes a Truth In Lending Disclosure, which borrowers should read carefully before signing any agreement. This disclosure identifies various details of the loan, including:
Draw period
Repayment period, if not paid as a lump sum
Interest rate
Total cost of borrowing
The document exists to simplify the borrower's understanding of the loan and give borrowers the opportunity to correct any errors in documentation. That way, people know what they can expect if they accept the loan.
Reverse Mortgages
Reverse mortgages allow homeowners who owned the majority of their homes to tap the equity to provide payments as they get older. When people apply for a reverse mortgage, they may see a Truth In Lending Disclosure and a HUD-1 or HUD-1A settlement statement. The Truth In Lending Disclosure outlines all the aspects of the loan, including the interest rate and payment schedule. The settlement statement provides a detailed list of all costs associated with the loan. Although the Closing Disclosure replaces the settlement statement for most loan types, it is still a common document used in reverse mortgages.
Documents Received After Getting a Loan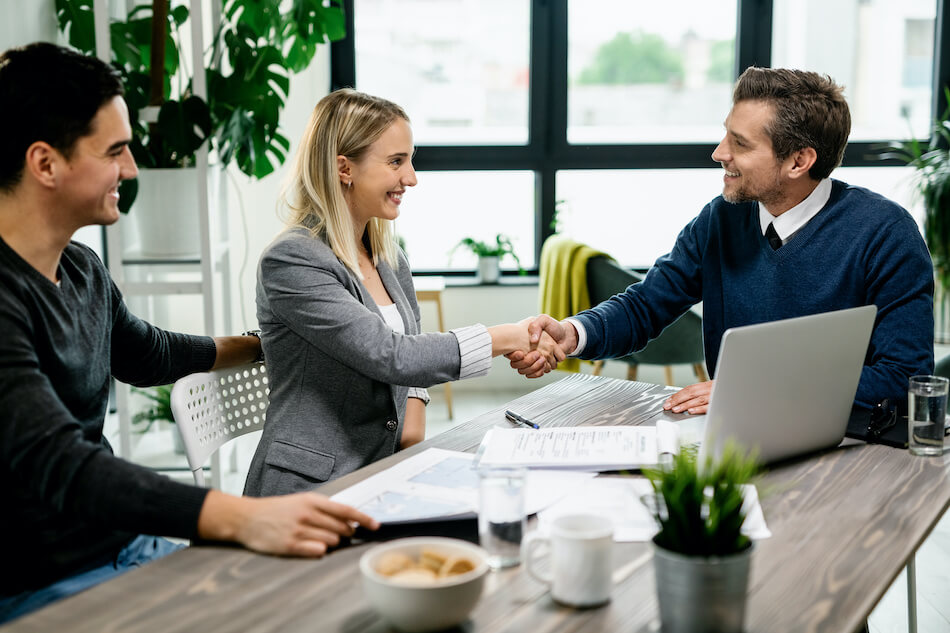 After the initial loan application process, applicants will receive a variety of other documents for their review. These may include:
Loan Estimate: A simplified statement of the details of the loan, including closing costs
Closing Disclosure: A final assessment of the loan details, which should be similar or identical to the loan estimate
Promissory Note: A borrower's commitment to repay the loan
Deed of Trust or proof of mortgage: A document giving the lender permission to foreclose on the property in the event of default
The Loan Estimate usually comes within a few days of receipt of the completed loan application with relevant documents. Borrowers should read this document carefully for understanding as well as identification of any errors. Shortly before closing on the property, the lender will provide a Closing Disclosure for the borrowers. Borrowers should ask about any discrepancies between the Closing Disclosure and the Loan Estimate. At this time, applicants may also receive information about wire transfers for the down payment and closing costs. Borrowers should confirm directly with the lender that all information is correct. Once the loan is paid off, the lender should file a release deed or release of mortgage and send a copy to the borrowers.
Mortgage Document Exceptions: What to Do If You're Lacking Mortgage Documents
Certain applicants may not be able to meet the usual qualifications for income required to get a typical mortgage. In these cases, an alternative-document mortgage or a no-document mortgage may be a reasonable choice.
Alt Doc Mortgages
As a general rule, lenders need to see evidence of predictable income from borrowers before letting them secure a traditional mortgage. For many prospective home buyers, this might not be possible. There are a variety of situations in which borrowers may need to rely on alternative documents as a way to establish their income, including:
Self-employed people
Business owners
Retirees
People who live entirely off investments and other assets
These common scenarios make it very difficult for people to provide proof of traditional employment, annual W-2s, or regular paystubs.
For those who have higher credit scores and significant assets, alternative document loans may make more sense. With these types of loans, applicants should plan to provide a comprehensive list of alternative documents establishing their assets and income, which may include:
Up to two years' worth of personal bank statements
Two years of tax returns for business or self-employment
Up to two years of bank statements for a business
Proof of other kinds of income, like annuities or pension plans
Recent profit and loss statements for a business
Quarterly business activity statements
For people who run a business with a relatively recent start date, these documents can complete the picture of regular income.
No Doc Mortgages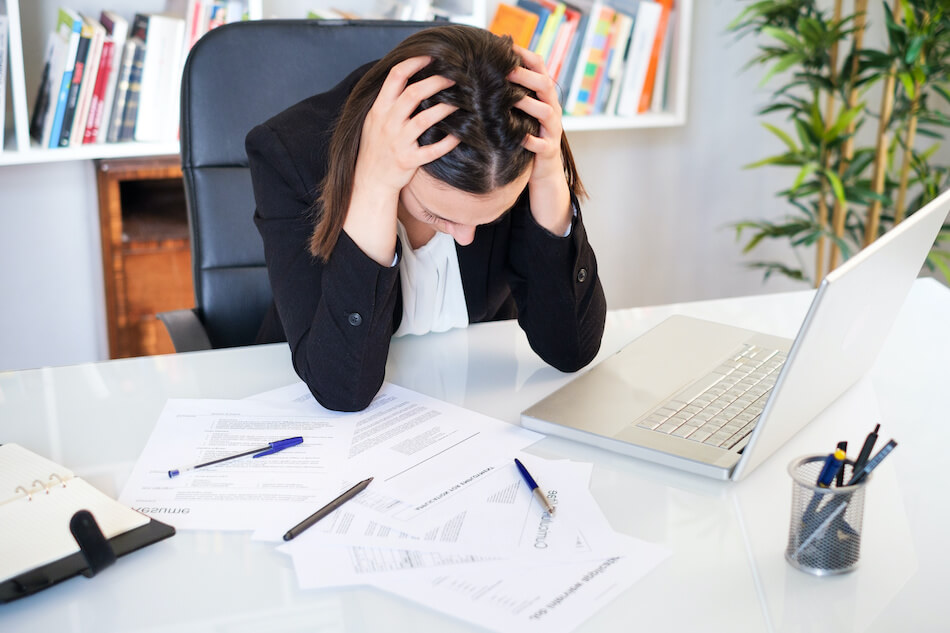 All mortgages require some kind of documentation, but "no documentation" mortgages give borrowers more flexibility in terms of establishing their income. These loans allow borrowers to state their income without verification, relying on proof of assets. No documentation mortgages often target highly qualified borrowers with high income, significant assets, or the highest credit scores. Since these loans are higher risk, they often require a larger down payment and have a higher interest rate. Applicants may need to search out alternative lenders, including asset-based lenders or private lenders, to apply. These loans may be a reasonable option for certain types of borrowers:
Contractors who are paid only once or twice a year
Business owners
People who are independently wealthy
Borrowers who do not want to track down income documentation
Certain mortgages do not require people to establish their income or their assets to secure a mortgage. As a general rule, these mortgages are aimed exclusively at investors who plan to purchase the property, possibly make a few renovations, and immediately sell it or rent it out to tenants.
What to Do If Your Mortgage Documents Go Missing
Reviewing mortgage documents is an integral part of getting a mortgage. Keeping records is vital, as well. By learning what to do when mortgage documents are missing or inaccurate, borrowers can protect their interests and ensure that they get what they expect.
Lost Mortgage Documents
As a general rule, mortgage documents are filed and kept with the lender. Selling loan debt to another lender is common, in which case the original lender would send the documentation to the buyer of the loan. In some instances, the documentation may get lost in transit. Often, lenders might not realize that they have lost the documents until they need them for a specific purpose, such as selling the debt, starting the foreclosure process, or verifying that the debt has been paid off.
Borrowers may have limited options for retrieving or verifying documents lost by the lender. Typically, lenders should perform a detailed search for the documentation, including electronic files. If they find a duplicate, they may be able to ask the borrower to execute it as a valid document. Otherwise, borrowers should hold onto all mortgage documentation until the loan is paid off.
Mortgage Document Errors
Errors in mortgage documentation are common, especially before the mortgage is closed and filed. Although lenders may be able to rely on electronic systems to produce some of the information, there is still a relatively high likelihood of a misspelled name or old address. In some cases, the listed details of the loan may change between the Loan Estimate and the Closing Disclosure. This highlights the importance for borrowers to review all documentation before signing it.
In all instances, borrowers should point out the errors or discrepancies to the relevant party as soon as possible. Correcting errors should result in new documentation, which borrowers need to review again for accuracy. If the loan is sold to another servicer, homeowners should read the documentation to confirm that the loan meets the original terms. Sending corrections in writing gives the servicer up to 30 business days to respond.
Ensure You Understand Your Mortgage Papers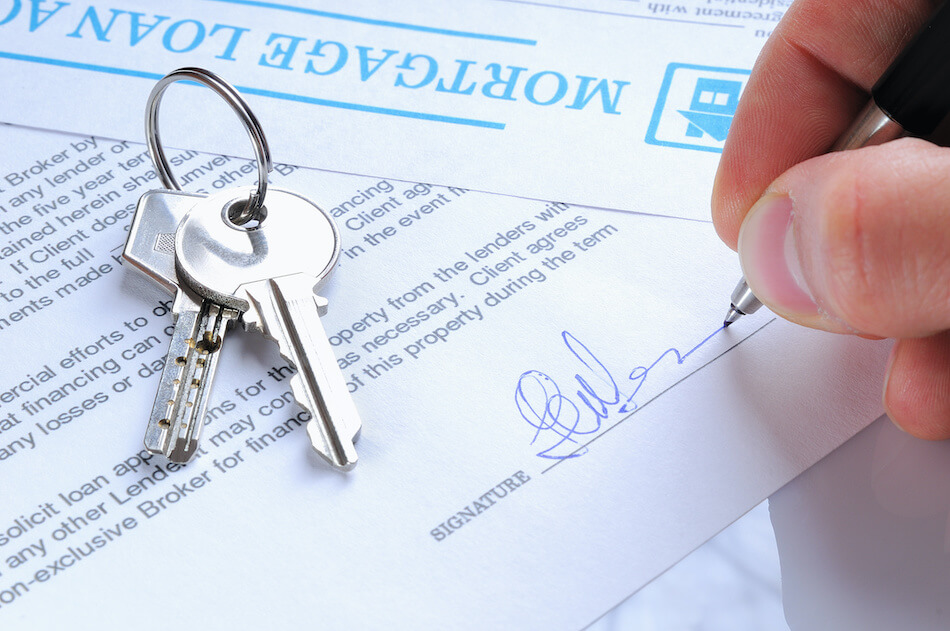 A significant part of buying a home involves documentation, especially for people who plan to get a mortgage. The documentation fills various purposes, such as the lender's verification of a borrower's income, assets, and debts. As borrowers progress through the home-buying process, they may encounter other documentation. Some of it is common to most types of loans, while others are unique to specific loan types. The ultimate goal is to ensure that the loan and the lender have the most accurate and complete information, making it essential for everyone to review each document carefully.
Additional Reading
https://loans.usnews.com/articles/complete-checklist-of-documents-needed-for-a-mortgage
https://www.mechanicsbank.com/Personal/Borrow/Home-Loans/Mortgage-Documents-Checklist
https://www.creditkarma.com/home-loans/i/home-loan-documents
https://www.nerdwallet.com/article/mortgages/documents-needed-for-a-mortgage-preapproval
https://www.zillow.com/mortgage-learning/mortgage-application-documents/
https://www.usdahomeloans.com/documents-needed-for-your-usda-home-loan/
https://www.vamortgagecenter.com/answers/va-loan-checklist-common-documents-needs-when-applying-for-a-va-loan/
https://www.nerdwallet.com/article/mortgages/fha-loan-requirements
https://www.chase.com/personal/mortgage/education/financing-a-home/how-to-qualify-for-jumbo-mortgage-loan
https://www.consumerfinance.gov/ask-cfpb/what-should-i-do-if-i-find-an-error-in-one-of-my-mortgage-closing-documents-en-1917/
"https://valleywestmortgage.com/3-loan-documents-know/
https://www.consumerfinance.gov/ask-cfpb/what-documents-should-i-receive-before-closing-on-a-mortgage-loan-en-181/"
https://bluestone.com.au/borrower/knowledgebase/full-doc-vs-alt-doc-vs-low-doc-whats-the-difference/
https://www.investopedia.com/terms/a/alternative_documentation.asp
https://www.lendingtree.com/home/mortgage/do-no-income-verification-mortgages-still-exist/
https://www.tasanet.com/Knowledge-Center/Articles/ArtMID/477/ArticleID/329634/Foreclosure-Litigation-Missing-Misplaced-Mortgage-File-Documents-Robo-Signers
https://www.legalzoom.com/articles/what-to-do-when-you-lose-your-promissory-note
https://www.mechanicsbank.com/Personal/Borrow/Home-Loans/Mortgage-Documents-Checklist#398159-assets
https://singlefamily.fanniemae.com/media/7896/display
https://www.forbes.com/advisor/mortgages/mortgage-application-denied/
https://iris.custhelp.va.gov/app/answers/detail/a_id/1848/~/acceptable-proof-of-military-service%3B-dd214
https://www.pricefinancial.net/mortgage-basics/fha-loans/documents-needed/
https://www.nerdwallet.com/article/mortgages/jumbo-loans-what-you-need-to-know
https://www.consumerfinance.gov/ask-cfpb/my-lender-offered-me-a-home-equity-line-of-credit-heloc-what-is-a-heloc-en-246/
https://www.consumerfinance.gov/ask-cfpb/what-is-a-reverse-mortgage-en-224/
https://www.washingtonpost.com/news/where-we-live/wp/2018/06/25/the-paperwork-you-should-receive-when-your-mortgage-has-been-paid-in-full/
https://www.berkshirelending.com/alternate-documentation-loan/
https://www.investopedia.com/terms/n/nodocmortgage.asp
https://www.cadwalader.com/ref-news-views/index.php?nid=13&eid=40
https://www.washingtonpost.com/news/where-we-live/wp/2013/05/21/real-estate-matters-loan-documents-are-often-missing-after-mortgage-is-paid-off/
https://www.consumerfinance.gov/ask-cfpb/how-do-i-dispute-an-error-request-information-about-my-mortgage-en-1855/
https://www.nerdwallet.com/article/mortgages/how-to-apply-for-a-mortgage
https://www.consumerfinance.gov/ask-cfpb/what-is-a-truth-in-lending-disclosure-en-180/
https://files.consumerfinance.gov/f/documents/cfpb_buying-a-house_mortgage-closing_checklist.pdf
https://www.foxbusiness.com/money/no-documentation-mortgage-loan
https://www.hgexperts.com/expert-witness-articles/banking-and-mortgage-litigation-involving-missing-loan-file-documents-and-foreclosure-errors-20296